Post by williamtk2018 on Apr 12, 2018 12:17:39 GMT -5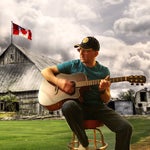 williamtk2018
, said, "OK, what I did was use the packaging for something else I bought recently. It was a boxy plastic blister with a cardboard back. I cut the sponge to fit the blister and punched holes in the cardboard back. Dampened the sponge, shut the cardboard, put that up by the headstock and inserted the oasis humidifier that I bought the other day into the soundhole.
Edit: I also loosened the truss rod about 1/4 turn and loosened the strings, but not all the way. "
Ok, that should work. A couple of variables to keep in mind.
First, if using the typical black hard shell case that is fur lined, it will take maybe a day longer. Just cuz the fur and the cardboard/wood of the case itself will absorb some humidity. My best results happen in my Tric case which has no wood, cardboard or fur inside it and is sealed to be temperature resistant. My 2nd best results happen in padded gig bags, cuz again, no fur or other porous materials to absorb humidity as well.
2nd, iirc correctly, that Oasis humidifier might be much smaller than the homemade ones. This might also contribute to this process taking maybe a day longer.
So, keep these sorts of things in mind. It's also important not to open the case even once during the process. Give it 3 solid days at first to just have a drink. After that, if you notice good results happening but can tell the guitar needs "more", then redampen the sponges every 3 days.
Once the guitar has reached a point that you're happy with, or just seems to be "done" having a drink and is not changing so drastically anymore, then you only have to redampen the sponges once a week and you can open the case and use guitar as much as you want because at that point you're just "maintaining" a level and not trying to rehydrate it.
Hope this helps. By the way, where abouts do you live (
not asking for an address here, just general area
)

and how dry or humid is it there? I live in Ontario, Canada in an old apartment so this process is vital for me for taking care of my guitars. It gets really,
really
dry here in the winter and can cause an ASW wood acoustic to develop a crack and/or warped neck in as little as a couple of years if not careful.
Sounds like I should save up for a Tric case.
The trouble with buying used gear is that we don't always know its history. All I know is that it came off the GC used gear site and was shipped down here from Michigan, and I picked it up on 02/07/2018. I don't know if it got to spend any time in the humidified room in Michigan or not. So, it has probably had a lot of time to dry out.
I live near Chattanooga, Tennessee in an older home. It can be quite humid here in the summer, but HVAC can manipulate that to a point.
Before I received this message, I looked inside the case, and the hygrometer said the RH inside the case was 80%.