Post by Deleted on Dec 21, 2018 15:54:37 GMT -5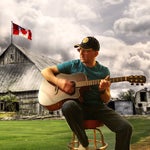 Derick
, said, "You keep on making incorrect statements, not that these statements bother me, but they are a lot of people who read your comments, and you may be misleading them.
You stated the Faith Guitar Bloodmoon series, manufactured from solid Trembesi wood, were the same colour a spruce and stained, incorrect statements.
Faith Guitars make a fair range of model with 1.75 inch nut width, and are in there catalogue, as you believed they didn't."
Just to correct an incorrect correction of correct info....
Monkeypod, Raintree or Albizia saman (
the wood's actual known names
) go from very light golden, light golden with dark streaks to some that are dark. So to get them to be a consistently the
same
color, they'll have to be stained. That statement is correct. It's also from the wood-database.com. So, I'm just going by their expert info. If that's incorrect, ok....but I don't argue with people who are better informed than I.

Faith guitars do not have any 1.75" nut widths
that I could find
.....is what I said. That statement is correct because I could not find any. It's not about what I
believe
, it's about what I could find, or in this case, could
not
find.
I'm a bit taken aback here my friend. For someone who says they're not bothered by my statement, you sure won't let this go. My
only
point was about the
pickups
initially (
or what those reviewers may have used or done as far as software, hardware etc goes
). That's it. Period. That's why I lead with the disclaimer that
I'm sure the guitars are great acoustically
.

What I was
trying
to say in a very short statement that you didn't understand, was that even if I got a guitar like that for free, it wouldn't work for me on stage....plugged in....where I use guitars the most. But if it was just for playing at home, ya sure, I'd take a free guitar in a heartbeat! Finding somewhere to
put
it would be the only
real
problem I'd have.


Finally, you said something about me misleading people. I'm not even going to defend myself on this one, I'll just ask you and everyone else here that knows me: Have I ever said anything here that sounds like I'm misleading people?
Does that sound like me?
I sure hope not.

Not to step into this disagreement, but
TonyKgull
is essentially correct that Faith doesn't offer much in larger nut widths. Most of the guitars in their line have a 43mm nut width, which translates to 1.69 inches according to my calculator. However, that's not the
only
nut size they offer -- there
are
some that have a 45mm nut width (1.77 inches), such as the FG1NCE - PJE Legacy Neptune. Mind you, the site doesn't make it easy to find guitars by nut width, since as far as I can tell, there's no table on the site that lets you easily compare the specs of the various guitars -- you have to look at every guitar and every model separately to doscover the nut width, which is, indeed, a pain in the butt if nut width is one of the ways you choose the guitar you want.
As to the complaint that the guitars sound 'squawky' when plugged in, yep, in that initial video, the plugged-in sound was unimpressive (and like
TonyKgull
, when I'm playing out, it's usually in an amplified situation, so the plugged-in sound is important to me -- that's why I don't use my Guild OM-140ce on gigs, because the undersaddle transducer doesn't sound very good to my ear even though the guitar itself sounds fine unplugged.) However, as with the nut width, Faith does offer different electronics packages in their acoustic-electrics, at least one of which is a dual system: the Fishman Flex Blend w/ Condenser Mic in the same guitar I referenced above... which happens to be the Faith guitar I'd most love to try out in real life.
So both of you have valid critiques to make, but let's dial down the temperature a bit!