Post by tbeltrans on Jul 8, 2020 10:03:45 GMT -5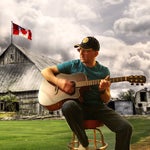 don't
use Fakebook sheets. Not at all.


As a matter of fact, I would love to know (
cuz if I read it, I've already forgotten it cuz that was a lot of reading I just did on the subject!
LOL ) how these got the term "Fakebook" attached to them?
Fakebook stuff looks just like actual sheet music to me. I don't read music of any kind so whether it's real sheet music, or Fakebook music, I can't tell the difference cuz I can't read
either
. LOL.

I would say that what myself and most musicians I know (
not all of them, but a lot of them
) do regarding having some "music" to look at is closer to "faking it" than anything else I've seen. LOL.
Even with songs where an instrumental is done at a certain part, whether lead, or flat picking melody lead, or whatever......the only note on my music is "Play solo here." (
Maybe some chords thrown in so I know what path to travel for that particular part
) LOL! Now that's what I call faking it or winging it.


Anyways, it's interesting learning all this stuff.
My explanation of the term "fakebook" is in my previous post on the subject, quoted here for your convenience:
The term "fakebook", as I have been told and also have read, comes from the classical world where every note played is written out ahead of time, and played much like a typist typing up dictated copy. A musician was considered "faking it" if s/he came with his or her own way of playing it, which is what fakebooks are intended for. An individual tune in a fakebook is referred to as a "lead sheet", so a book full of these is referred to as a "Fakebook".
Being able to arrange these on the fly is a skill that anyone can develop with a reasonable approach and lots of effort. All it takes is practice, both developing a suitable chord vocabulary, and a process for harmonizing the melody with that vocabulary. Then, after you can do that, you listen, listen, listen to lots of players in this style to absorb the various devices they use to make it interesting.
There is a distinct difference between "sheet music" and a "lead sheet". A "lead sheet" contains just the melody (single line of notes) and the cord symbols above it, such as C ma7, G7, Dmi7, etc. (not guitar chord diagrams, since the idea is to convey the most useful information in the least amount of space).
"Sheet music" contains the melody and often the chord symbols like a lead sheet, but also the lyrics and usually a full two-handed piano part.
Tony